1997 to Now
Our journey began with Alli's passion for soccer igniting at the age of 3, with Rebecca steadfastly by her side. This early connection to the sport sparked a lifelong love that continues to burn brightly. Alli was captivated by the camaraderie, teamwork, and profound friendships that soccer nurtures. These core values remain unwavering as the foundation of our mission.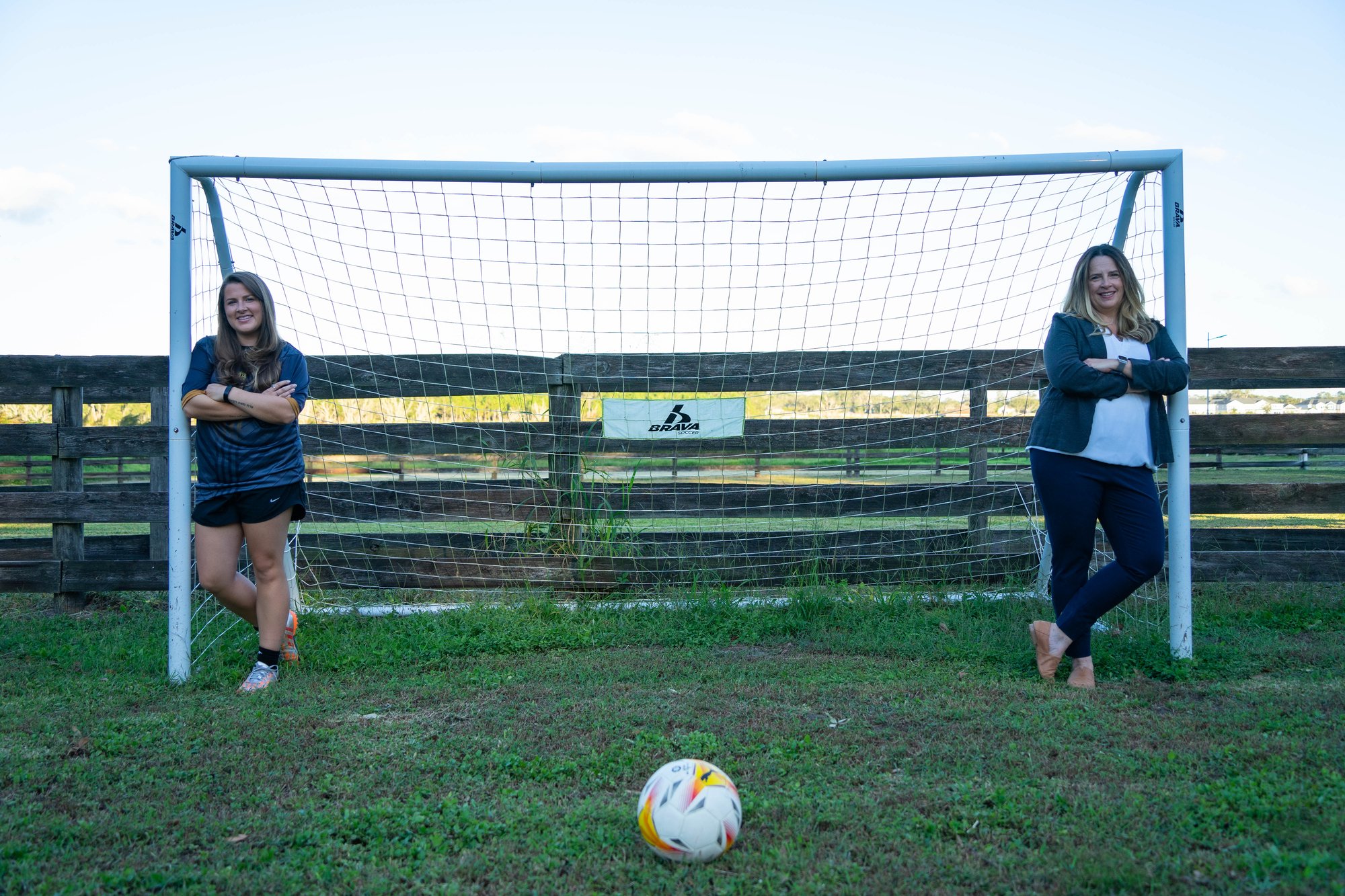 Dynamic Duo
In October 2022, Rebecca and Alli gained ownership of Striker Sports & Social (then Striker Soccer), driven by a shared commitment to preserve and perpetuate the essence of what started the business in 2010. With Rebecca's background in marketing and her innate ability to unite people, and Alli's enduring devotion to soccer despite shifting from competitive arenas to more recreational settings, we embarked on this venture together.
Alli's wants to inspire individuals of every proficiency to find or grow a love for sports and forge lasting connections. Together, we aspire to cultivate a community where fun knows no bounds, skill levels dissolve, and friendships flourish.
Our values
Community
We live here too, and we work to make it a better place for all. Diversity. Inclusion. Service.
Sportsmanship & Safety
Keep playing for as long as you can means making sure the safety of yourself and others is a top priority. We all are here to have fun and play, be nice while doing it.
Fun
We believe in the joy of the game and inspiring lifelong involvement in the game. Get out and play.

Our Mission
Creating a fun, safe, and inclusive space to explore and expand the love of the sports.
Our Vision

Uniting communities through sports and social events by inspiring the passion of a million players across the US to get out and play.